MEET DR. TOAN VO
TOAN VO, DMD
The reason I chose dentistry was from my own experiences with dentistry. Firstly, the happiest day of my life as a teenager was the day I got my braces off. I lost many baby teeth prematurely due to large cavities that I got from my love for candy and soda. This led to severe dental crowding as a teenager. It took my orthodontist over 4 years to get my teeth into proper alignment. It was a miracle for me to see how terrible my teeth were before getting braces to how beautiful and straight my teeth were when my orthodontist took the brackets off. The self-confidence and joy I gained from that one day was indescribable. I was ready to conquer the world and even felt brave enough to talk to my high school crush. The immense increase in my quality of life and confidence from this one experience is a feeling that I want all my patients to experience.  I want all my patients to have that confidence in their smile and to not feel any restraint on what they can do and what they can accomplish.
Medicine is a field that is evolving so fast that the medical professional must be a continuous student.  I am so thankful that the joy my patients and my work give me also provides me with an endless passion and motivation to always learn, improve, and strive for excellence. 
EDUCATION AND CONTINUING EDUCATION
After graduating as valedictorian from Stone Mountain High School, I completed dental school prerequisites and obtained a Bachelor of Science in Industrial Engineering from Georgia Tech. I attended the Medical College of Georgia for Dental School, and earned my Doctorate of Dental Medicine. This is the only dental school in the state and is ranked in the top 12 in the nation among more than 50 dental schools.
I love continuing education. I have a passion for what I do, and am driven to learn how to do everything in the best way possible. There are a few facilities in the United States that provide the best post-doctoral training.  The Dawson Academy is one of those facilities, and I am glad to have completed comprehensive care training with them. I also take advantage of postdoctoral training offered by numerous other facilities that are approved by the Academy of General Dentistry.
Technology and science advance at a tremendous pace, so it is very exciting to be able to learn new things continuously. With all the research revealing how oral health affects the health of the heart, cognitive ability, and other parts of the body, I am glad to be in a position to combat these issues. There is a tremendous benefit to patients from everything that I learn.
PROFESSIONAL AFFILIATIONS
OUTSIDE THE OFFICE
I grew up in Stone Mountain and currently reside in Buford with my wife and two kids, Liam and Claire.  We all love to eat, so we spend a good bit of time cooking or eating out at our favorite local food places. I also enjoy going to the gym, playing tennis, and reading a variety of books. I am also a bit of a movie buff!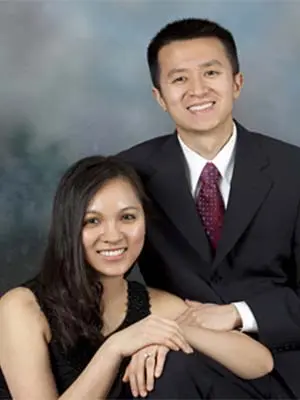 (678) 866-8770
OFFICE HOURS
Monday – Thursday
8:00am to 5:00pm
Friday
8:00am to 4:00pm